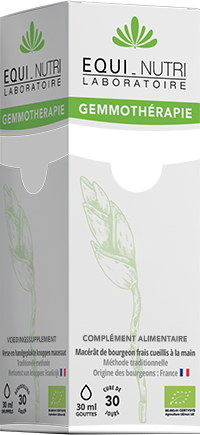 30ml
Indications and advices
Formula
Health allegations
Specific caution
Mandatory status
Ressources
Labels
Indications
The bud of choice for paediatric immunity: antiviral, antibiotic. The immune system is mature at 7 years old.
– Action and regulation of the immune system: ENT, inflammation of the tonsils, sore throat, sensitive lymph nodes, pulmonary infections. Indicated after vaccinations
– Action on the intestinal system: in case of intestinal inflammation
– Skin action and protection: eczema, swelling under the skin, herpes, warts
– Action and protection of the joints: joint and bone growth problems due to recurrent infections in children
– Action and regulation of the thyroid gland: indicated in cases of hyperthyroidism
Sensitivity, defence, environment
Wild Rose* diminishes the hypersensitivity of the individual, who behaves like a mental and psychic sponge. Sometimes, the wound of self-love or ego is underlying. The bud re-establishes communication, calms emotional excess and reactive defence. The thyroid manages instability at the emotional level
Posology
5-10 drops/day, pure or diluted in a little spring water. Apart from meals.
Formula
Water, Ethanol* 25%vol. from wheat, Vegetable glycerin* from rapeseed (E422), Rosa canina* young leaf: 0.6ml
Specific health allegations
Nihil
Ressources
Mandatory status and codes
Nutritional supplement
Ref.

GB3032

Nut/PL

CNK

EAN
Labels
General caution: Food supplement, this is not a medicine. Do not exceed the recommended daily dose. Not to be used as a substitute for a varied and balanced diet or a healthy lifestyle. Keep out of reach of children. Store away from light, heat and moisture. The preparation may be cloudy, without affecting the quality. Do not use for long periods without medical advice. To be used before the end of the year: see packaging.