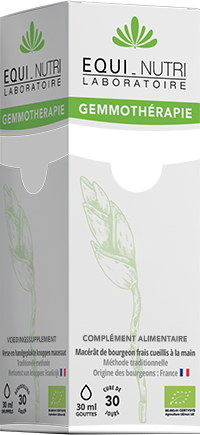 30ml
Indications and advices
Formula
Health allegations
Specific caution
Mandatory status
Ressources
Labels
Indications
– General toning and adrenal stimulating action: in case of overwork, malnutrition, tiredness, higher than normal blood pressure. It helps to regenerate both physically and mentally.
– Action on male vitality: low libido, impotence, andropause, frigidity
Strength, rooting, masculinity
Oak* accompanies men's lives and supports their masculinity and creativity. It helps the adolescent or adult who has not yet asserted his identity and independence: breaking chains, leaving the family, confronting the father, fearing to surpass him… to become solid and strong. It helps the individual to find his or her way in the right measure.
Posology
5-10 drops/day, pure or diluted in a little spring water. Apart from meals.
Formula
Water, Ethanol* 25%vol. from wheat, Vegetable glycerin* from rapeseed (E422), Quercus robur* leaf bud: 0.6ml
Specific health allegations
Nihil
Ressources
Mandatory status and codes
Nutritional supplement
Ref.

GB3010

Nut/PL

CNK

EAN
Labels
General caution: Food supplement, this is not a medicine. Do not exceed the recommended daily dose. Not to be used as a substitute for a varied and balanced diet or a healthy lifestyle. Keep out of reach of children. Store away from light, heat and moisture. The preparation may be cloudy, without affecting the quality. Do not use for long periods without medical advice. To be used before the end of the year: see packaging.