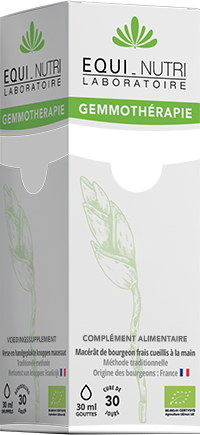 30ml
Indications and advices
Formula
Health allegations
Specific caution
Mandatory status
Ressources
Labels
Indications
The pre-(diabetes) complex
Mulberry*, Walnut*, Poplar*
The complex helps to regulate the high blood sugar. The formula is helpful in regulating the pancreas/rate system (insulin/glucagon balance). It also prevents the risk of complications related to diabetes in the kidneys, eyes, neurological and cardiovascular system. Ask for medical advice in case of diabetes
Posology
5-10 drops/day, pure or diluted in a little spring water. Apart from meals.
Formula
Water, Ethanol* 25%vol. from wheat, Vegetable glycerin* from rapeseed (E422), Ficus carica* leaf bud: 0.2ml, Crataegus oxyacantha* leaf bud: 0.2ml, Rosa canina* young sprout: 0.2ml
Specific health allegations
Nihil
Specific caution
Not recommended for people taking anticoagulants or those with allergies to salicylates or children and adolescents under 18 years old
Ressources
Mandatory status and codes
Nutritional supplement
Ref.

GC3026

Nut/PL

CNK

EAN
Labels
General caution: Food supplement, this is not a medicine. Do not exceed the recommended daily dose. Not to be used as a substitute for a varied and balanced diet or a healthy lifestyle. Keep out of reach of children. Store away from light, heat and moisture. The preparation may be cloudy, without affecting the quality. Do not use for long periods without medical advice. To be used before the end of the year: see packaging.