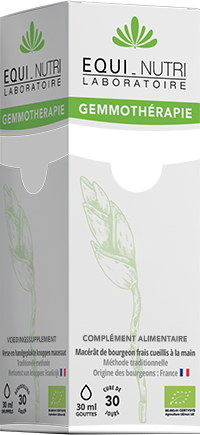 30ml
Indications and advices
Formula
Health allegations
Specific caution
Mandatory status
Ressources
Labels
Indications
The andropause complex
Sequoia*, Blackcurrant*, Rosemary*
General tonic, it helps to stimulate energy and physical resistance. The complex helps to stimulate spermatogenesis. Sexual tonic. It maintains urinary comfort by reducing congestion and benign prostate hypertrophy
Posology
5-10 drops/day, pure or diluted in a little spring water. Apart from meals.
Formula
Water, Ethanol* 25%vol. from wheat, Vegetable glycerine* from rapeseed (E422), Abies pectinata* bud: 0.15ml, Rubus fructicosus* young sprout: 0.15ml, Sequoia (Sequoiadendron giganteum)* young sprout: 0.15ml, Vaccinium vitis idaea* young leaf: 0.15ml
Specific health allegations
Nihil
Ressources
Mandatory status and codes
Nutritional supplement
Ref.

GC3010

Nut/PL

CNK

EAN
Labels
General caution: Food supplement, this is not a medicine. Do not exceed the recommended daily dose. Not to be used as a substitute for a varied and balanced diet or a healthy lifestyle. Keep out of reach of children. Store away from light, heat and moisture. The preparation may be cloudy, without affecting the quality. Do not use for long periods without medical advice. To be used before the end of the year: see packaging.