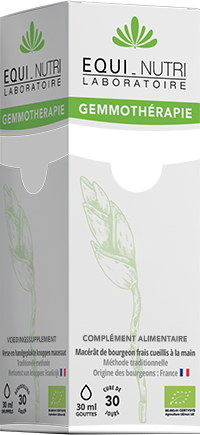 30ml
Indications and advices
Formula
Health allegations
Specific caution
Mandatory status
Ressources
Labels
Indications
– Regulates the liver and gallbladder
– Lowers cholesterol and triglycerides
– Regulates the pancreas: in case of fatty diabetes
– Immune, antiviral, antifungal action: shingles, herpes, hepatitis C, AIDS, chickenpox
Flexibility, tolerance, sharing
Maple* is indicated for people with a bilious temperament, who brood, who do not digest things easily, with a desire for success. It rebalances the individual who, whatever the situation, does not ""give in"" to weakness, his ego wanting to continue at all costs.
Posology
5-10 drops/day, pure or diluted in a little spring water. Apart from meals.
Formula
Water, Ethanol* 25%vol. from wheat, Vegetable glycerin* from rapeseed (E422), Acer campestris* bud: 0.6ml
Specific health allegations
Nihil
Ressources
Mandatory status and codes
Nutritional supplement
Ref.

GB3013

Nut/PL

CNK

EAN
Labels
General caution: Food supplement, this is not a medicine. Do not exceed the recommended daily dose. Not to be used as a substitute for a varied and balanced diet or a healthy lifestyle. Keep out of reach of children. Store away from light, heat and moisture. The preparation may be cloudy, without affecting the quality. Do not use for long periods without medical advice. To be used before the end of the year: see packaging.