Belle alliance
A comprehensive approach for optimal cellular nutrition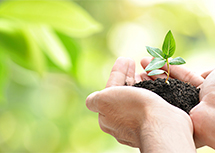 Gemmotherapy is not very adaptable to combinations. Some laboratories offer combination of Gemmotherapy with essential oils but this is probably a marketing device more so than a desire to conduct research into actual efficacy.
At Equi-Nutri we guarantee and defend a more ethical approach while paying close attention to, and making use of, the latest scientific knowledge.
This process has resulted in the creation of a complete, exclusive and innovative product range, La Belle Alliance, a marriage of gemmotherapy and orthomolecular treatment. These two therapeutic approaches are an ideal complement to one another for harmonising, optimising and boosting the body's equilibrium. Naturally, it also has an effect on physical as well as mental health.